Dear readers,




 




Here we are again with the latest news about our KLOTZ Artists, as well as interesting product tips for the tough daily routine of rehearsal space, stage, studio and everywhere in between.




 




Our cables, multicores, connectors and hardware are all designed to take the hard knocks of day-to-day performing routine. Sure, they like a little TLC – who doesn't? – but our design engineers have made sure that durability and ruggedness are top priorities. Because many PA and lighting hire companies appreciate this, our products are at home on the world's biggest stages.




 


The KLOTZ Team

| | | |
| --- | --- | --- |
| | Sons of Apollo live at Rockshop | |

| | | |
| --- | --- | --- |
| | Here's some amazing news. We're sponsoring two shows by "Sons of Apollo" at Rockshop in Karlsruhe at the end of February. Already sold out, the gigs are warm-ups for the supergroup's European tour. Because keyboarder Derek Sherinian and guitarist Ron "Bumblefoot" Thal swear by KLOTZ cables, our products will be on the stage with them. Both musicians rely on cables from our Titanium Series – Made in Germany quality products that are gaining a rapidly growing fan community all over the world. | |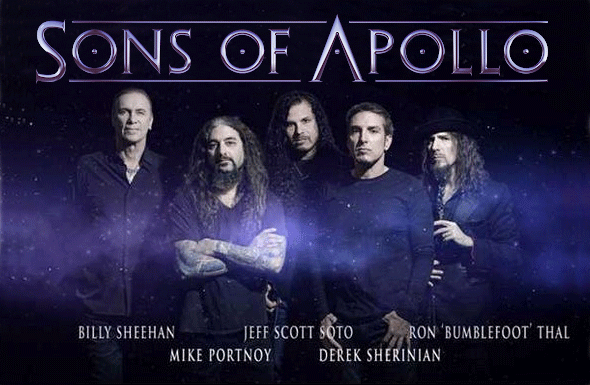 On tour and in the studio, keyboardist Derek Sherinian and guitarist Ron "Bumblefoot" Thal from Sons Of Apollo rely on KLOTZ TITANIUM supreme guitar and microphone cables for absolute state-of-the-art sound that's virtually free from microphonics. To be seen and especially heard on the "MMXX" Tour 2020.




 




 



TIR-PSP


supreme guitar cable


klinke 2p. 6,35 mm




gold, silentPLUG, angled




 




» go to shop




 




TI-M


supreme StarQuad microphone cable


2x XLR 3p. F/M




gold




 




» go to shop




 




| | | |
| --- | --- | --- |
| | Dimmu Borgir: the signal chains | |

| | | |
| --- | --- | --- |
| | In our new the signal chains videos, Norway's black metal icons talk us through the setup they used on their most recent tour of Europe. They use KLOTZ TITANIUM high-end cables to connect their guitar and bass amps, keyboards and drums. | |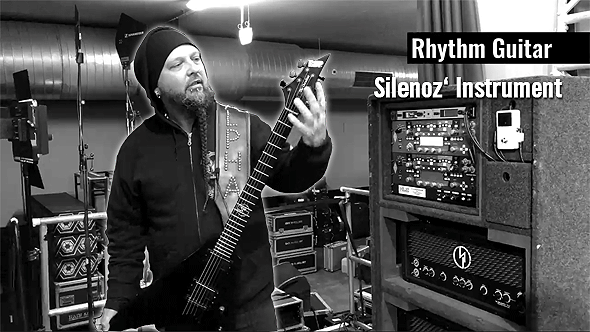 | | | |
| --- | --- | --- |
| | Yet another opportunity for these Made in Germany cables to take the spotlight on international stages and showcase their signal fidelity and ruggedness – in fact, their overall outstanding quality in every respect. The first video looks at Dimmu Borgir's guitar setups, while the second deals with their bass, drums and keys. | |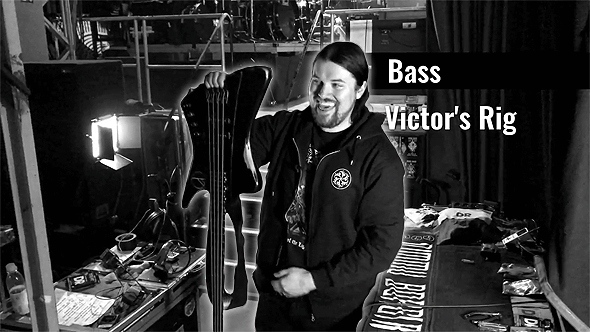 Dimmu Borgir rely on TITANIUM supreme guitar cables from KLOTZ.




TITANIUM - perfect tone, infinite silence.



TI-PSP


supreme guitar cable


jack 2p. 6,35 mm




gold, silentPLUG




 




» go to shop




 




| | | |
| --- | --- | --- |
| | Rouven Eller and the KLOTZ DX10 passive DI-box | |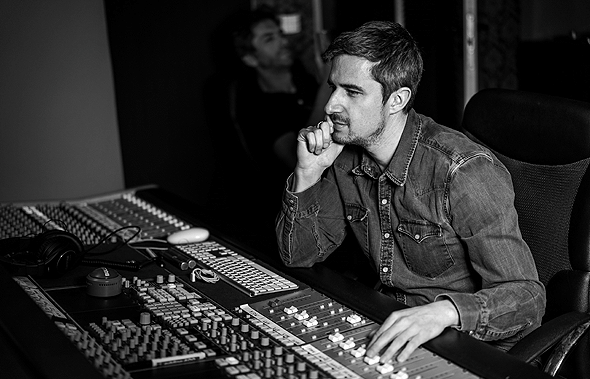 Rouven Eller is the founder and owner of PINK Event Service – but he's also a sought-after FoH man for some of Germany's biggest musical performers, with namechecks in his CV that include Xavier Naidoo, Söhne Mannheims and Laith Al Deen. Clearly a man that knows what good live sound is all about, and how to achieve it. When Rouven trialled the KLOTZ dx 10 DI Box for the first time, he was blown away – as this statement clearly shows:




 




"Great DI box, small, light and convenient. Sounds really good, and the design is rugged and durable. It ticks all the boxes!"




 


- Rouven Eller -


FOH Laith Al Deen / FOH Söhne Mannheims / FOH Rolf Stahlhofen



DX10


passive DI-box


unbalanced in-/ output:




6,3 mm jack socket




balanced output:




XLR 3p. male




 




» go to shop




 



| | | |
| --- | --- | --- |
| | KLOTZ CAT series: flexible, robust, inexpensive | |

Most of today's musical equipment setups rely on CAT cables to connect systems together. The cables and their connectors are essential in making sure digital mixers, lighting desks and many modern guitar amps function properly.




 




They are naturally featured in the KLOTZ product portfolio as bulk cable, patch cables and cable drums in various lengths. RamCat cables are manufactured in KLOTZ' hallmark Made in Germany quality, and are ultra-rugged and durable. The attractive prices are a pleasant surprise for these products, tailored for sustained operation in both mobile applications and fixed installations.



CP5EE1P


flexible pro patch cable


C5PSP, Ø 5.8 mm, PUR




2x CAT5e etherCON RJ45




 




» go to shop




 




CP5EE1PW


flexible pro patch cable


C5PSP, Ø 5.8 mm, PUR




2x CAT5e etherCON RJ45




 




» go to shop




 




C5PS..


patch cable - category 5e


SF/UTP, 200 MHz - C5PSF/[U/P]




 




» go to shop




 



Managing Director:


Dieter Klotz




 


Commercial Register:


Munich District Court HRB 112612


International VAT ID:


DE811998658




 


Responsible for content (§ 55 Para. 2 RStV):


Peter Klotz (address as above)

KLOTZ AIS GmbH


Johann-Sebastian-Bach-Str. 36




85591 Vaterstetten




Tel.: +49 (0) 8106 308-0




Fax: +49 (0) 8106 308-101


Mail: info@klotz-ais. com
Web: ww w. klotz-ais. com


 


»

data protection
To unsubscribe from our newsletter please click

HERE