Dear readers,




 




Artists all over the world appreciate the quality of KLOTZ cables. While this acclaim doesn't exactly surprise us, we are always deeply honoured by it and are proud to see musicians – whatever their level of fame – choosing our products.




 




We have built up a roster of artists that is truly impressive. Artists from a host of widely different genres, playing a huge variety of instruments, rely on KLOTZ for their cable needs. This Newsletter introduces the latest additions to our #KLOTZfamily.




 




And of course we urge you not to stop at reading about them.




Explore their albums too! You'll find it's well worth while.




 


We hope you enjoy reading our newsletter
The KLOTZ Team

| | | |
| --- | --- | --- |
| | | |
| | welcome to the #KLOTZfamily | |
| | | |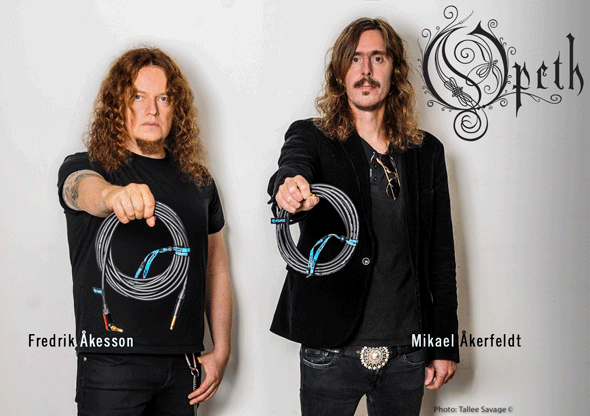 KLOTZ artists:




Fredrik Åkesson & Mikael Åkerfeldt from Opeth

| | | |
| --- | --- | --- |
| | Legendary Swedish Prog Metal band Opeth use nothing but KLOTZ cables for their equipment and instruments. All the musicians have taken KLOTZ products along on the current tour of their album, "In cauda venenum". But mastermind Mikael Åkerfeldt and his fellow band members rely on KLOTZ cables in Made in Germany quality in the studio, too. | |
After thirteen album releases and appearances at every major metal festival on the planet, Opeth have carved out their status at the forefront of the metal scene.




 




We're very proud to welcome a band of this calibre to our #KLOTZfamily!





KLOTZ artist:




Henrik Freischlader

| | | |
| --- | --- | --- |
| | Henrik Freischlader's upcoming tour will present his band's latest album – and rely on KLOTZ cables on stage. | |
| | | |
| --- | --- | --- |
| | The poster boy of the German blues scene can point to a biography studded with big names from Joe Bonamassa to Helge Schneider. With numerous albums charting in Germany and concert tours throughout Europe, he celebrates the blues with inimitable power and soul, his contemporary style paying homage to the spirit of Stevie Ray Vaughan, Jimi Hendrix and Gary Moore. Those shoes might be too big for some – but Henrik Freischlader fills them brilliantly. | |
| | | |
| --- | --- | --- |
| | | |
| | the signal masters world tour | |
| | | |
| | | |
| --- | --- | --- |
| | Fingerstyle Summit - Powered by KLOTZ | |

KLOTZ is partner of the FINGERSTYLE SUMMIT, a 5-day online event for acoustic guitarists, which revolves around the topic of acoustic guitar, in particular "modern percussive fingerstyle".




 




It consists of various video contributions that are available to the participants, covering topics such as:




 




How do I practice properly and make real progress?




How do I find my own "voice" as a guitarist?




How do I promote my music?



Tobias Rauscher




KLOTZ artist & initiator of Fingerstyle Summit



FINGERSTYLE SUMMIT is THE chance to learn from the elite in fingerstyle. In addition to artists such as Andy Mckee, Preston Reed, Antoine Dufour and Mike Dawes, the lecturers include KLOTZ artists Jon Gomm, Alexandr Misko and the forefather and host of the event Tobias Rauscher.




 




Based on the idea of sharing his knowledge and skills in the niche that is "Acoustic Fingerstyle" with other guitarists, KLOTZ artist Tobias Raucher founded his Guitar Academy in 2015, thus serving a network of devoted players all around the globe.



| | | |
| --- | --- | --- |
| | | |
| | KLOTZ DX10 passive Di-Box | |
| | | |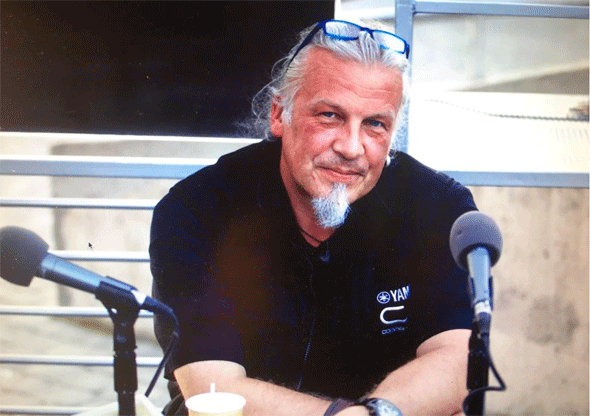 | | | |
| --- | --- | --- |
| | Glen Schmeling relies on the KLOTZ DX10 passive Di-Box | |

The list of his engagements is several pages long. Glen Schmeling is one of the scene's most experienced monitor mixers, touring with Brian Adams, Slash's Snakepit, the Scorpions and David Garrett. He is currently involved with the Kelly Family and Rock meets Classic.




 




Here is his opinion on the KLOTZ DX10:



"At first sight, the DX10 looks small and inconspicuous, especially in comparison to other brightly colored and chunky di boxes. In an A / B comparison with another, in this case active DI box of a renowned manufacturer, the surprise was great:




 




In terms of clarity of sound, the passive KLOTZ DI box beats said active DI with ease. It provides a super clear, soft and powerful reproduction of the signal."


- Glen Schmeling -

Managing Director:


Dieter Klotz




 


Commercial Register:


Munich District Court HRB 112612


International VAT ID:


DE811998658




 


Responsible for content (§ 55 Para. 2 RStV):


Peter Klotz (address as above)

KLOTZ AIS GmbH


Johann-Sebastian-Bach-Str. 36




85591 Vaterstetten




Tel.: +49 (0) 8106 308-0




Fax: +49 (0) 8106 308-101


Mail: info@klotz-ais. com
Web: ww w. klotz-ais. com


 


»

data protection
To unsubscribe from our newsletter please click

HERE