Dear readers,




 




We've split up!




No, no, don't worry – we've divided up our Newsletters and created a brand-new newsletter dedicated to the MI sector. This is the first issue, and from now on we'll be informing you about MI products, KLOTZ Artists and trade show news four times a year:




 




Our reference cable TITANIUM has a new addition to the family!




Sound connoisseurs that also appreciate elegant looks will love the latest TITANIUM, with silk-finish walnut wood sleeves and gold contacts.




 




The World of Vintage Guitars Show at the Frankfurt Musikmesse from 2 to 5 April 2019 is a festival for all lovers of vintage guitars - for rich and natural sound the gems of the show will be combined with KLOTZ guitar cables.




 




For all visitors of the Musikmese, we will have a stand at the musikmesse plaza with our high-end and signature cables to try out and buy - or visit us at our main booth at prolight + sound in Hall 8.0 A26.




 




Tonight at KLOTZ Artist Spotlight: Alice Cooper guitarist Ryan Roxie, fingerstyle legend Jon Gomm and Evanescence guitarist Jen Majura!




 


We hope you enjoy reading our newsletter
The KLOTZ AIS team

| | | |
| --- | --- | --- |
| | TITANIUM walnut - HighEnd Guitar cable | |

The cables in our TITANIUM Series are reference-class products in their product segment. For ten years they've been well established on the market and appreciated by music specialists everywhere. Now the range is expanding!




 




Sound connoisseurs that seek high-end sound but also appreciate elegant looks will love the latest TITANIUM, a stylish model with laser-engraved silk-finish walnut wood sleeves and gold contacts.




The cable is manufactured completely by hand in Germany; every individual cable undergoes extensive and strict quality control before it leaves the factory. The result is the ultimate pro level cable – and we're so convinced that we're offering a lifetime warranty!




 




TITANIUM cables are beloved of musicians, sound engineers and producers alike; critical issues like subsonic noise, motion noise, static and interference are reduced to negligible levels. Their revolutionary patented cable design hones their acoustic and mechanical properties to levels never before achieved. TITANIUM – redefining high-end!




| | | |
| --- | --- | --- |
| | | |
| | The signal masters world tour | |
| | | |
KLOTZ cables at the "Vintage Guitar Show" &




KLOTZ AIS with "try and buy" sales stand at musikmesse plaza

Myths and legends, a journey through time to the beginnings of rock music, can be found in "The World of Vintage Guitars", a special exhibition at the Frankfurt Musikmesse from 2 – 5 April 2019. The Hamburg-based No. 1 Guitar Center has joined forces with Gibson USA to present this stunning showcase of vintage technology. Of course the old beauties are made to sound with quality KLOTZ guitar and instrument cables.




 




We'll have our own sales stand at musikmesse plaza pop-up market where you can get hands-on with our products. Check them out, test and buy! Our high-end and signature cables will be waiting for you, and our stand staff will be ready with expert advice on choosing the perfect cable.




 




And by the way, look out for the "Les Paul Night" where KLOTZ Artist Matthias Jabs (Scorpions) will be joined by other greats of Germany's music scenes including Thomas Blug and Peter Weihe in an exciting programme of rock anthems spanning three decades. Vintage guitars that live and breathe music history, plus KLOTZ cables – united! Don't miss it!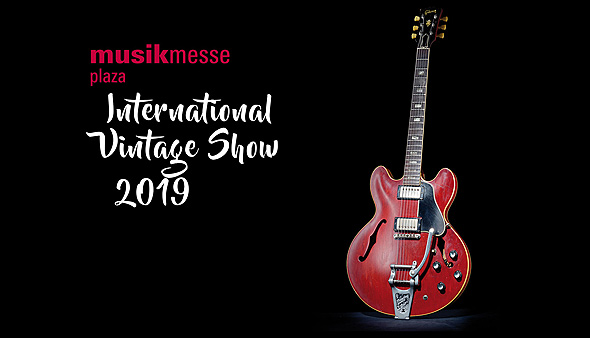 | | | |
| --- | --- | --- |
| | Jen Majura - Guitarist at Evanescence | |
Best summed up as a female guitar star export, Jen Majura has had a packed diary ever since that first phone call back in 2015 which invited her to join the two-times Grammy winning US rock band EVANESCENCE. Since then, Majura – who was born in Stuttgart, Germany – has toured the world several times with EVANESCENCE and joined singer Amy Lee on her "Synthesis" world tour with live orchestra, with dates including two sell-out shows at Sydney Opera House.




 




But Majura also has a flourishing solo career with two albums under her belt, regularly holds workshops and clinics, and appears as guest soloist with a variety of musicians.




EVANESCENCE will tour the USA again in 2019.




 




Jen has been a member of the #KLOTZfamily since 2018.





| | | |
| --- | --- | --- |
| | Fingerstyle Artist Jon Gomm | |
First-time listeners to Jon Gomm are baffled by the sensation of hearing a whole band, not a solitary musician. Jon has a long journey of musical experimentation behind him, throughout which he has developed the virtuosity to carve out his own individual niche. His hallmark style features a densely sculpted texture of interwoven polyphonic guitar lines accompanied by the percussive rhythms known as "guitar tapping" and vocals that seem completely independent of his flying fingers. His 2012 track "Passion Flower" went viral and has amassed over 16 million listeners; it is regarded as the benchmark for the entire genre.




 




To capture his percussive playing, Jon uses an array of carefully coordinated pickups built into various positions on his guitar. A sophisticated pedal board enhances the signals from three pickups with effects and transmits them to the mixer.




 




Jon Gomm has been a member of the #KLOTZfamily since the end of 2017.





| | | |
| --- | --- | --- |
| | Ryan Roxie - Guitarist at Alice Cooper | |
US American and living in Sweden, Ryan Roxie has built an impressive reputation from his solo career and appearances with acts including Alice Cooper, Casablanca and Slash's Snakepit.




Cooper originally had the idea of taking Roxie on tour for just one year – and soon abandoned the plan in 1996, instead enlisting him as a permanent member of the shock rocker's guitar line-up.




Ryan finally recorded with Alice Cooper on "Brutal Planet", released in 2000,




and also released his first solo album, "Imagine Your Reality" – including the single "Me Generation" – in 2018. Today Ryan takes us through his current ultra-compact pedal board.




 




Ryan Roxie has been a member of the #klotzfamily since 2018.




Geschäftsführer:


Dieter Klotz




 


Registergericht:


Amtsgericht München


Registernummer:


HRB 112612




 


USt-IdNr. gemäß §27a UStG:


DE811998658




 


Inhaltlich Verantwortlicher gemäß §55 Abs. 2 RStV:


Peter Klotz (Anschrift wie oben)

KLOTZ AIS GmbH


Johann-Sebastian-Bach-Str. 36




85591 Vaterstetten




Tel.: +49 (0) 8106 308-0




Fax: +49 (0) 8106 308-101


eMail: info@klotz-ais. com
Internet: ww w. klotz-ais. com


 




 




 


»

Kontakt


»

Webseite


»

Datenschutz
Um sich von unserem Newsletter abzumelden, klicken Sie bitte

HIER