Dear readers,




 




The 40th anniversary of KLOTZ is naturally a cause for celebration in the specialist music trade. After all, reliable partners are vital for companies that want to stay on course in the choppy waters of the music business.




 




Further topics in this Newsletter are:







Please note that we are taking a short summer break from 5 to 16 August 2019 inclusive. Our offices will be closed during this time.


 


We hope you enjoy reading our newsletter
The KLOTZ Team

| | | |
| --- | --- | --- |
| | KIKKG - the pro version of our bestseller | |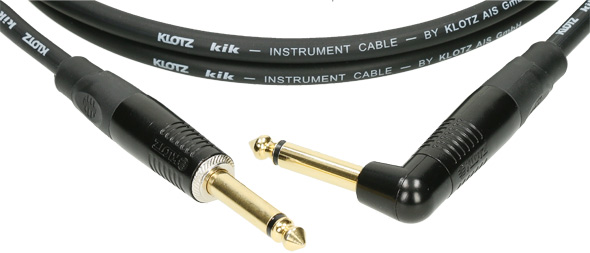 KIK has been a backbone of the KLOTZ product portfolio for many years. This ultra-reliable budget cable with the premium sound is particularly popular with discerning entry-level users-




 


Now cables in the KIK range are available with KCPM (KLOTZ Connector Plug Metal) connectors, a KLOTZ in-house development offering specs that many a high-priced rival would do well to take on.


 




When designing the KCPM, the engineers at KLOTZ paid close attention to ruggedness and mechanical reliability, as well as making sure signal transmission quality met the high quality standards that are the KLOTZ hallmark.




 




The extra-slim die-cast housing is a mere 14mm in diameter, with grooves and recessed grip for perfect ease of handling. The internal strain relief element offers exemplary quality and has long been proven in practice in other connector models. High-precision milled contacts ensure stability and breakproof durability.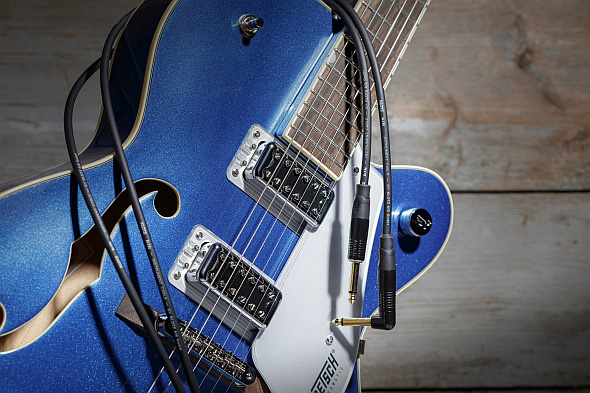 But while reliability and long service life are certainly important, musicians naturally expect superb sound quality from their cables first and foremost. The 24-carat gold-plated contacts of the KCPM easily take care of this requirement.




 




The unusual connector design is utility patent protected and is available in straight and right-angled versions.




 




Now fit for the future, the new and updated KLOTZ KIK Instrument Cable will continue to delight musicians seeking clear, high-fidelity transmission sound for their instruments.




MiniLink Pro:




professional adapter cables for live & studio applications

The KLOTZ Mini Link Series is already an extremely popular choice for adapter cables. Now the series has been expanded with the addition of the advanced "professional" series, a pro line containing an extensive range of cables with mini-jack, jack, RCA and XLR connectors. The cables naturally all offer the high quality that is the hallmark of KLOTZ professional cable series.




 




All connectors in the series, except for the XLR ones, feature gold-plated contacts, while the mini-jacks have a bumper nose for stress-free use with mobile devices. The Y cables are based on an ultra-rugged splitter.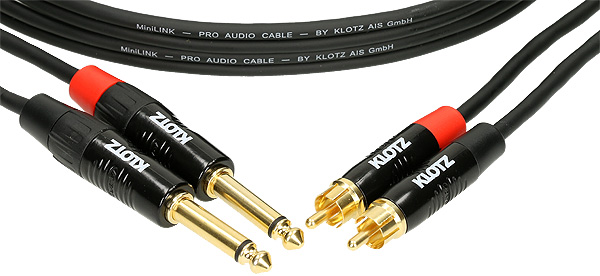 The KT.. series comprises stereo cables each with two mono connectors on each end.




 


Available in jack to RCA, jack to jack, RCA to RCA. As usual for our MiniLink Pro series, the KT.. cables are fitted with robust metal connectors. A color coding in red & black facilitates the assignment of the respective channel. For easy handling a twin cable with variable splice is used.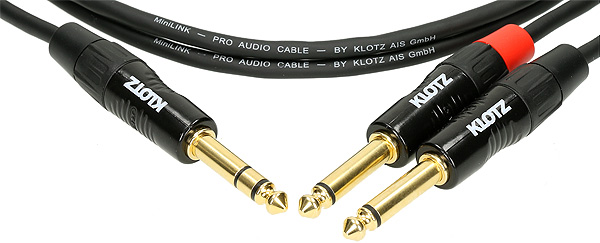 This KY.. series contains a wide range of cables with mini-jack, jack, and RCA connectors.




 




Long-life Y splitters and 16cm pigtails are further features of the series. Here as well colour-coded jack plugs and not least a bumpernose on the mini jack make handling easier.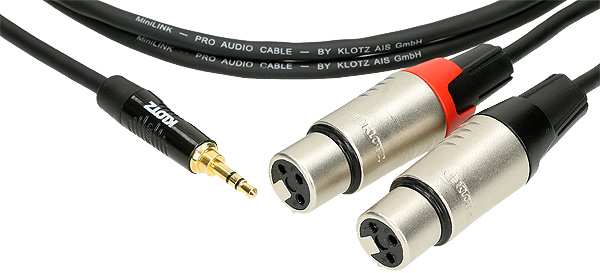 The KY.. XLR series contains a wide range of cables with mini-jack, jack, RCA and XLR connectors.




 




They are made up with our in-house developed XLR connectors (design patented) which are also used for our successful GREYHOUND series. The highly robust Y-Splitter and a very practicable splice length of 16cm are a matter even here of course.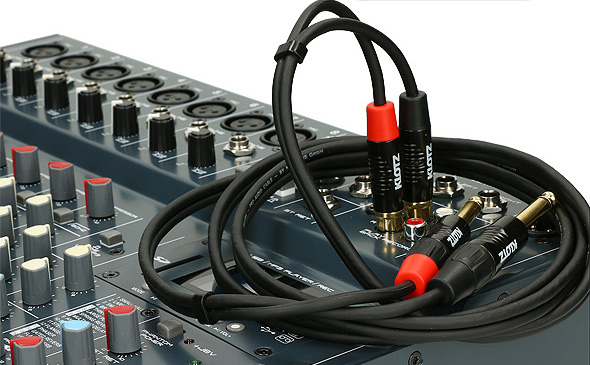 Mobile Cables:




KLOTZ fiber flex ULTRA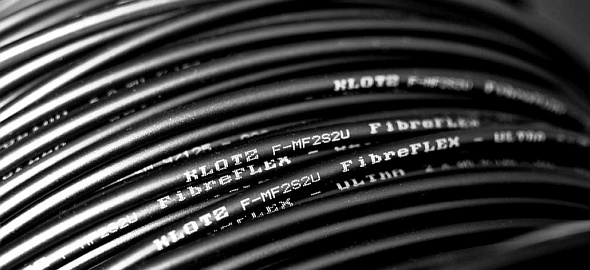 Mobile cables are used for mobile outdoor applications and for the harsh conditions prevailing in industrial operations.




 




Special designs featuring doubled Aramid armour or incorporating special techniques of bonding the Aramid fibers with the ultra-robust PUR jacket, enable the cables to withstand the maximum stress. Tight buffered cores ensure that the cables have the necessary alternate bending strength and temperature resistance for outdoor use.




 




Mobile cables are equipped exclusively with special ultra-rugged, dust-proof and splash-proof connectors. Extreme skill is required for their assembly, so that mobile cables are only sold as fully pre-made products.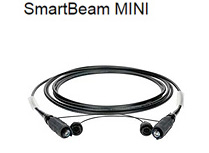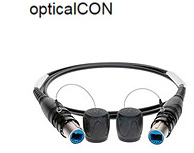 Speaker Cables:




SCH.. installation speaker cable upgrade

| | | |
| --- | --- | --- |
| | To meet the requirements of the CPR (Construction product regulation) even better, especially in Switzerland, the Netherlands and the Scandinavian countries, KLOTZ AIS offers its LHC loudspeaker cable SCH4060 (4 x 6.0 mm²) in the future with CPR class Dca-s2,d2,a1 according to EN50575. Available drum sizes are 100, 200 and 300m. The version SCH4060-E with CPR class Eca will not be remanufactured after sale. | |
Return and recycling of electrical and electronic equipment




 

| | | |
| --- | --- | --- |
| | We have now signed an agreement with Interseroh over disposal of KLOTZ- manufactured electrical and electronic items. We will soon receive a WEEE registration number from the EAR Foundation. As soon as this WEEE number is available, you will be able to find it in the Download area. | |
Managing Director:


Dieter Klotz




 


Commercial Register:


Munich District Court HRB 112612


International VAT ID:


DE811998658




 


Responsible for content (§ 55 Para. 2 RStV):


Peter Klotz (address as above)

KLOTZ AIS GmbH


Johann-Sebastian-Bach-Str. 36




85591 Vaterstetten




Tel.: +49 (0) 8106 308-0




Fax: +49 (0) 8106 308-101


Mail: info@klotz-ais. com
Web: ww w. klotz-ais. com


 




 


»

web


»

contact


»

data protection
To unsubscribe from our newsletter please click

HERE